The
new house
is coming along! Our neighbor's home is framed and the beautiful windows went in last week. It is so exciting to see it take shape! The framers will be diving in on our house as soon as spring decides to stop teasing us and throwing in extra snow and sleet. I'm so ready to be able to see the floor plan we chose come to life. I've been staring at the picture of it for so long and now that it's time to see it go up I'm getting nervous! What if it doesn't feel like I thought it would? Will there be surprises in the layout that I didn't foresee not liking? Will it feel too small? Too big and overwhelming? AHH!!!
Chosing plan is a tricky process. There are SO MANY things to take into consideration. Here were some "dream" items that we checked each plan we look at against:
Two living spaces (living room and family room)
At least 5 bedrooms
An office for Derek
3 car garage
Small craft space for me
Dining room separarate from an eat-in kitchen
Large mud room/laundry space
Master bedroom on the main floor
Front porch with "curb appeal"
Looking at houseplans can make you go crazy. You can get on a website with 20,000 plans and think, "Maybe just one more click and the "perfect" houseplan will show up." : ) I filled a Pinterest board with house plans. I pulled out plans from the hundreds of homes my dad and Derek have built over the years. I went to the Parade of Homes.

Just a fraction of the blueprints always piled in various locations of my home.

My pinterest board of dream homes.
It seemed like through it all there were two plans that always stood out. And then, when we really, really started thinking about budget, our lifestyle and what we felt God had planned for our family in this home, one plan won out. So here goes...
The front elevation. The colors/stone, etc are just artist rendering. We're not 100% sure on those decisions yet....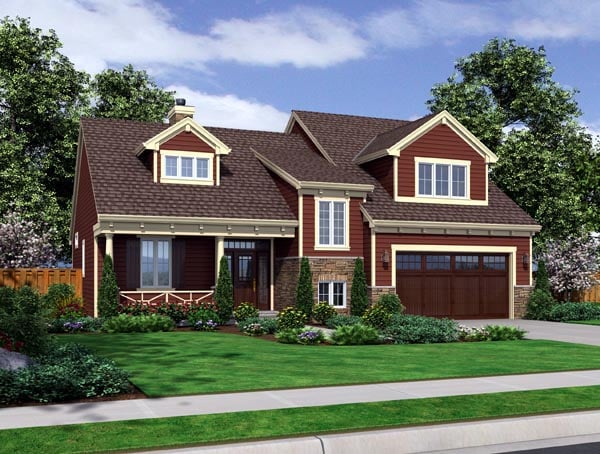 This is the second floor. These bedrooms will be for the kiddos.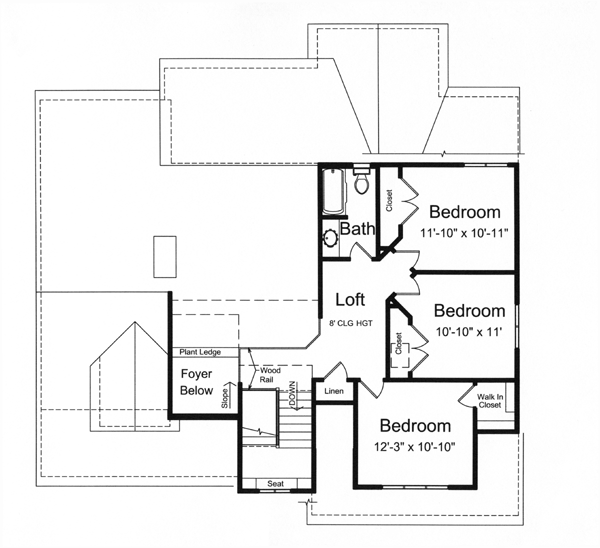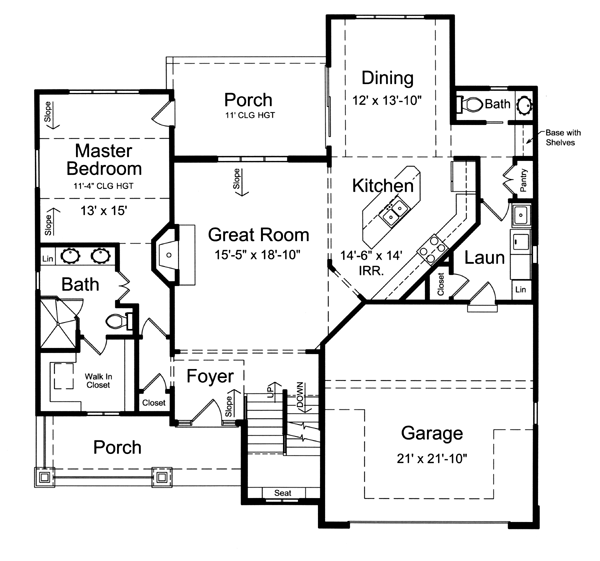 And there's a basement too. Most plans you order on-line don't come with a finished basement floor plan. So, we went with the footprint left by the main floor and my talented husband drew up a couple options for us and we picked one from that. It will have a family room, wet bar, two more bedrooms and a bath. One of the bedrooms will be for Derek's office and one will be set up as our foster care room.
Does it have everything off of that silly list earlier? Of course not. Are there things I wish could have fit in (goodbye craft room and formal dining)? Always. But it seems right for us. I love that even though we don't have the separate formal dining the kitchen dining area is HUGE. I love that the kids will grow and live and play with their rooms all together. I love that half-way up the stairway is a beautiful window with a window seat and book shelves on either side.
We've made several tweaks that aren't on this plan. That closet in the laundry room I axed and am opting for that whole diagonal wall to be a bench/cubbies/hooks for the plethora of book bags, shoes, jackets and coats that 5 kids produce. We've also squared off the kitchen all the way out so that diagonal cutting into the garage is now a regular corner and my kitchen counter will be longer. We've also rearranged the kids bathroom upstairs to get a pocket door to the toilet/tub area for when there are several kids getting ready for school in the morning and to get double sinks in there.
It's been so fun to think about moving and living in this space and how we can create an environment that best fits our needs and can help us in our desire to entertain others and use our home as a tool to show others God's love and provision. We can't wait for the extra space to continue to open our home up as God brings people into our lives.
Come on framers!! I can't wait to see this plan come to life!! Stay tuned for more!